PLAYER360 is now mobfish VR STUDIO!
April 10, 2019
Categories:
When we started developing our PLAYER360 in 2016, we focussed on displaying 360° photos to create virtual tours. What name could have been better suited than PLAYER360?
Following a long workshop attended by the entire team at the beginning of the year, we came to the decision to devote our entire attention to Virtual Reality. This resulted in a restructuring of the entire company.
But why all this?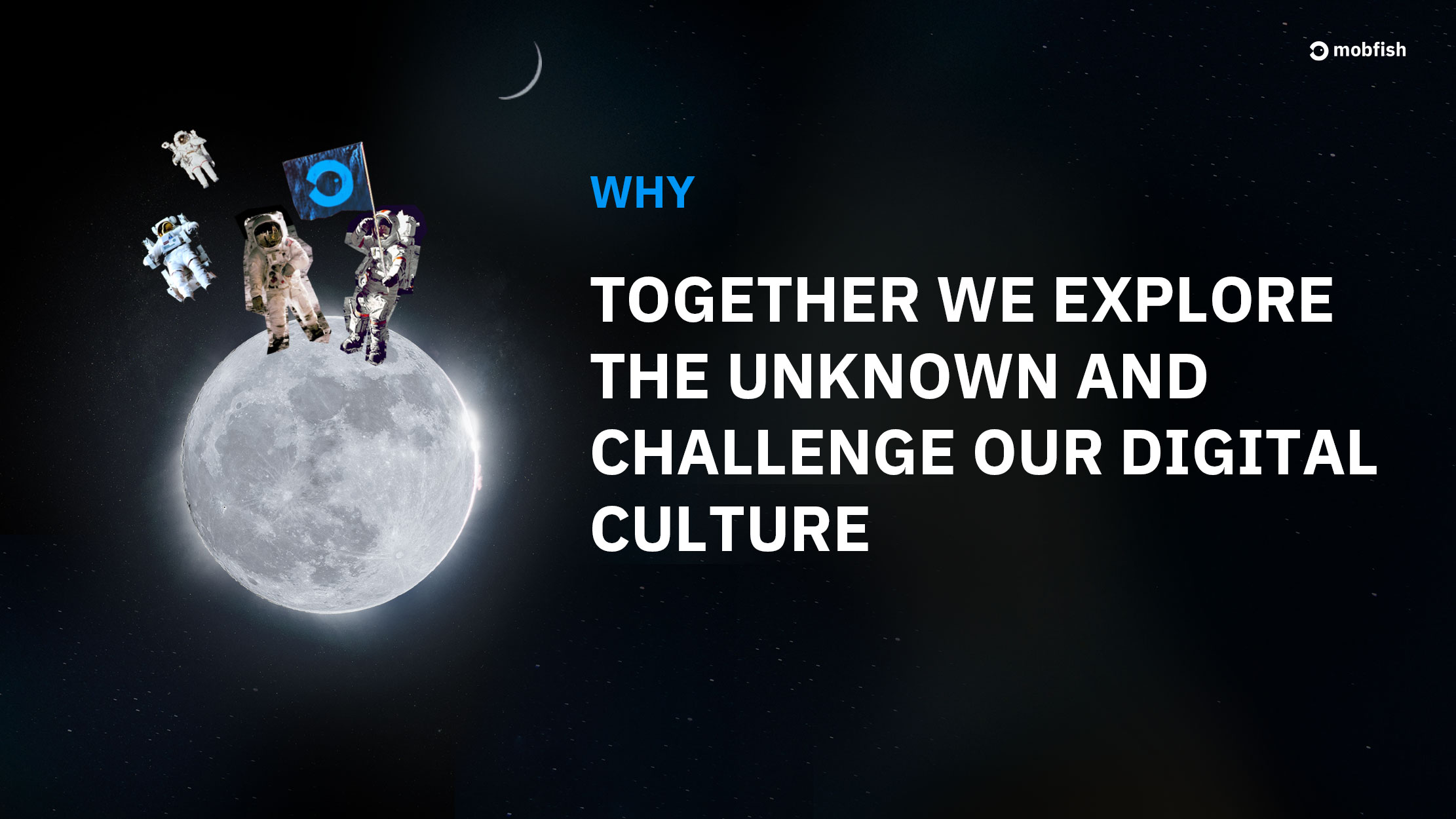 We see ourselves as a "digital explorer" and have made it our mission to become part of the digital future. We want to take you on this journey as a community.
We are convinced that we can create a great product if we concentrate fully on Virtual Reality concepts and ideas as a team. For this reason, we have parted ways with various business branches such as app and web development, in order to put all of our energy into the product PLAYER360.
In the process we also decided that the historical name "PLAYER360" is somewhat misleading today. Time and again in the past we had to explain that the PLAYER360 is not just a player. The product has become much more than that, it complements existing 360° content with many interactive elements.
For this reason "PLAYER360" was renamed "mobfish VR STUDIO".

With the new brand and new company orientation we are looking forward to future projects with you and are excited to see how Virtual Reality will develop.
Keep building!