Cloud Transcoding – We optimize the quality of your VR media
By using mobfish VR STUDIO, your project is at the heart of a gigantic cloud infrastructure. Every video or image you upload is automatically optimized. We've spent a lot of time selecting the right video codecs and ensuring that the video works optimally on any platform.
You do the content, we do the rest!
We optimize your video quality for all common platforms. This is what we call "cloud transcoding". This is fully automatic and included in the monthly fee.
The VR world is constantly changing. Through our cloud service, you could profit from our ongoing optimizations.
We make sure that your content can be played.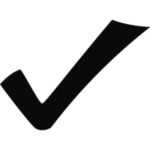 Depending on the platform, there are different requirements for virtual reality content. mobfish VR STUDIO optimizes the video signal for streaming on the web, for apps or even for displaying on low-power devices.
Don't miss out on users who don't have the latest hardware and give your content a wider reach!
Conversion of innovative formats
In our VRLab, we also try out newer formats and try to integrate them into our product. As an end user, you don't have to do anything other than to upload your media in the best possible quality.
The mobfish VR STUDIO now automatically optimizes the uploaded videos (mp4, mpeg, mov, avi).