360-degree camera test – comparison pictures show you the differences! [2019]
An increasing number of manufacturers are including 360° cameras in their product range. The offering for users is thus getting bigger and bigger. We also work with various models every day to optimize and test our product mobfish VR STUDIO.
We have done a 360-degree camera test for you and examined a few models in greater detail! We don't want to compare the technical details of the cameras too much here, but rather provide you with concrete visual examples!
What is a 360° camera anyway?
In contrast to traditional cameras, a 360° camera takes pictures from every possible angle. As a result, it offers a 360° panoramic view.
This should not be confused with a "panorama photo". A panorama photo is a very wide picture. In order for a photo to be called a panorama, it must have an aspect ratio of at least 1:2. However, a ratio of 1:3 is usual here.
Here again you can see the pictorial difference between a 360° photo and a panorama photo.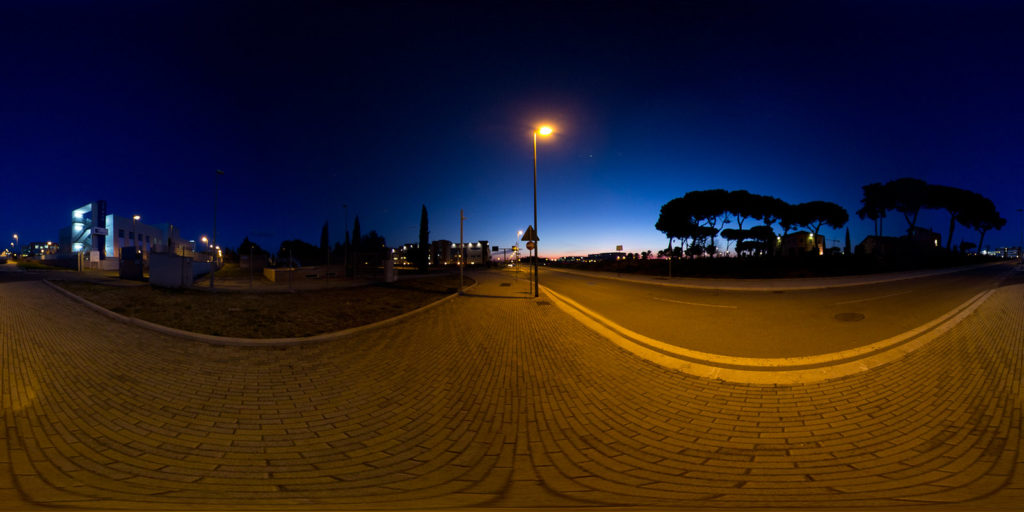 The pictures clearly show the difference. The 360° image shows the distortions of the so-called equirectangular format, whereas the panorama photo only has a wide field of view.
What can 360-degree cameras be used for?
In our mind, the answer to this question is relatively simple:
"They are suitable for almost any purpose."
This is especially the case when it comes to capturing experiences. It goes without saying that a 360° passport photo is not really necessary.
However, if we think of holiday pictures, sports events, training sessions, halls or apartment visits etc., 360° shots offer real added value. When viewing 360° media, users are literally in the middle of the action!
The most relevant 360° cameras today
Meanwhile, there are a plethora of models out there. Everyone is trying to establish themselves in the market with their own solution. Different camera manufacturers focus on different areas. While some 360° camera manufacturers specialize in moving or action pictures, others seek to provide the best quality.
Which ones have we tested?
We have taken a closer look at the most popular models for you. These include: the Insta360 One X, Insta360 Pro, and both versions of the Samsung Gear 360. We cover a price range from around €100 to several thousand euros.
This way, we show you the real differences between everyday consumer cameras and 360° professional cameras.
Insta360 One X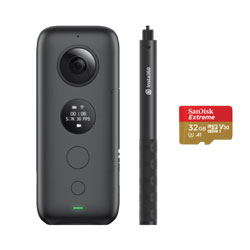 The Insta360 One X is available from €490 at the time of writing.
This one prides itself on delivering industry-leading 5.7K video quality. In addition to features such as cinematic slow motion, incredibly smooth video with FlowState, and its own direct editing app, this camera is clearly aimed at the wider user audience.
However, with a starting price of €490, it is also one of the higher quality cameras in the price category for end consumers.
Insta360 PRO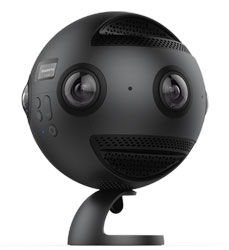 The professional model Insta360 PRO is available for an impressive price of €3,999.
Above all, it is characterized by its incredibly high 360° photo (up to 12k) and video quality (up to 8k). This camera also has specially developed real-time image stitching including a preview.
This camera is definitely not designed for the average customer. It is aimed at professionals that need outstanding image quality. For example, this camera is used by National Geographic.
Samsung Gear 360 (2016)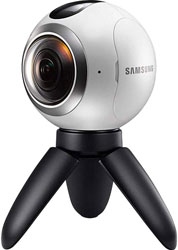 The entry-level Samsung Gear 360 camera excels especially when it comes to price. This is already available from around €150 and is thus perfect for low-budget projects or hobby use.
This 360° camera offers 15 megapixels (video) and 30 megapixels (photo) and is perfectly suited to outdoor use thanks to its dust and splash protector.
Samsung Gear 360 (2017)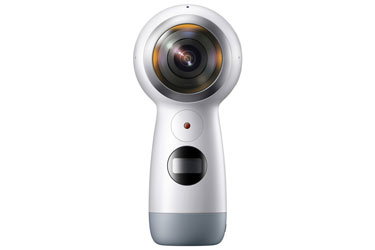 The successor of the "Samsung Gear 360" unfortunately has the same name as its predecessor. The 2017 version is already available in some places for a mere €100. Like its predecessor, it has been designed for a wider target audience.
While it is much smaller and more handy than its predecessor, it also makes big compromises on image quality.
Comparison table of some technical data concerning the 360 cameras
Samsung Gear 360
Samsung Gear 360 (2017)
Insta360 One X
Insta360 Pro
Video resolution
3.840×1.920 30p

2.560×1.440 30p
4.096×2.048 24p

1.920×1.080 60p
5760×2880 30p

3840×1920 50p

3840×1920 30p

3008×1504 100p
4K 3840×1920 30p
(Live Streaming)

8K 7680×3840 30p

3D 4K 3840×3840 24p
(Live Streaming)

3D 6K 6400×6400 30p
Photo resolution
7.776×3.888 pixels
5.472×2.736 pixels
6080×3040 pixels
8K 7680×3840
Weight
151 g
130 g
115 g
1228 g
Physical sensor resolution
15.0 megapixels
16.8 megapixels
18 megapixels
60 megapixels
Dimensions
67 x 56 x 60 mm
46 x 101 x 45 mm
115 x 48 x 28 mm
Diameter 143 mm
Comparison pictures of the 360° cameras show you the differences!
Comparison pictures of the 360° cameras show you the differences!
We have compiled comparison pictures for you! These were all recorded in front of the C1 Cinema in Braunschweig on the same day and practically at the same time.
An important hint here is that these are not original quality images. They are only parts of original pictures, which were placed next to each other using Photoshop. Nevertheless, this kind of display is great for illustrating differences in image quality for this 360-degree camera test.
It should also be mentioned that these are not video quality, but rather the photo quality of individual cameras. These differ in some models.
If you are also interested in the original files, you can download them here as ".rar".
Samsung Gear 360 (2016) vs. Samsung Gear 360 (2017)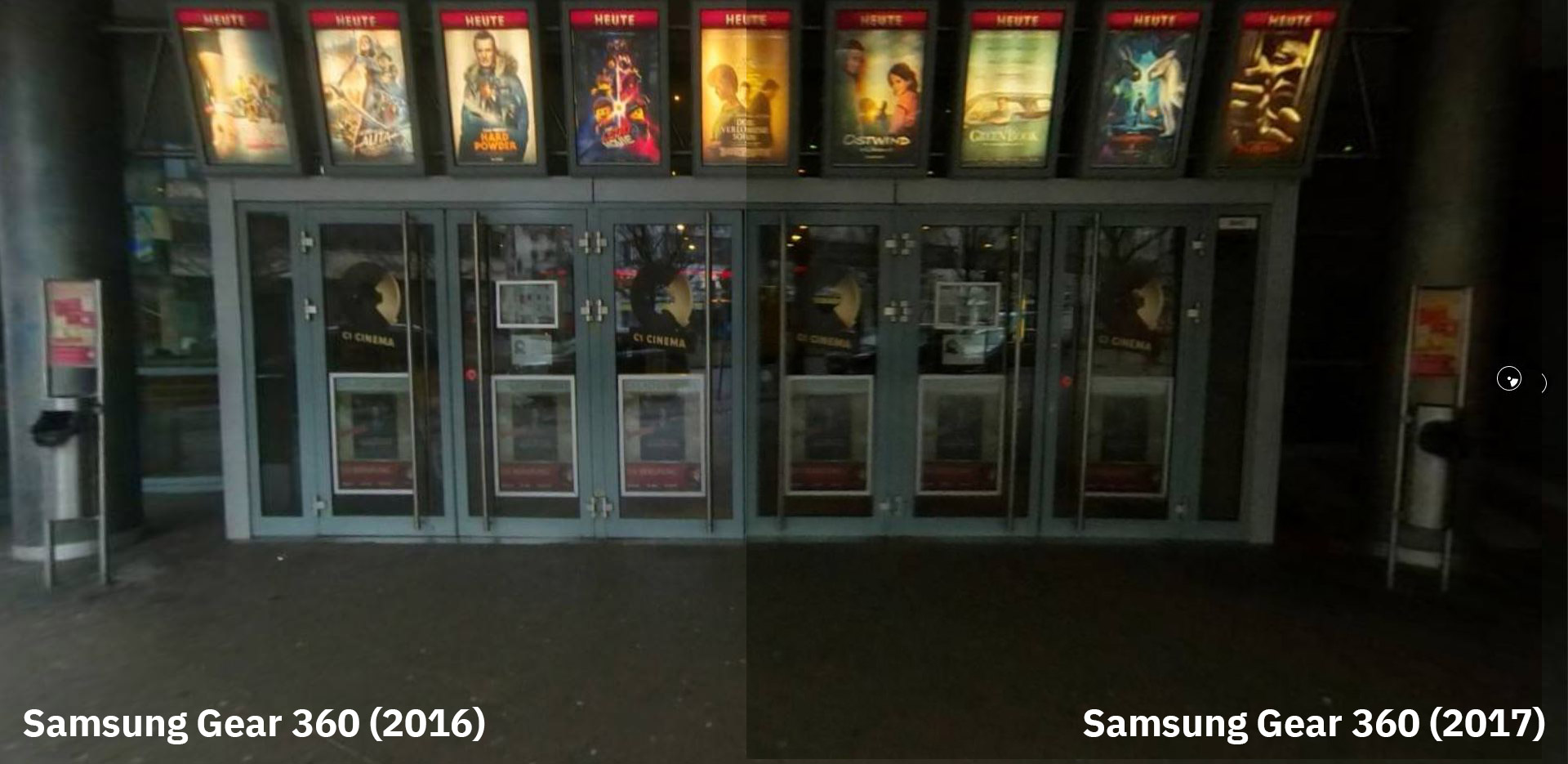 You can see the quality deterioration of the newer Samsung Gear 360 especially well due to the "handy" design.
Although Samsung has improved the maximum resolution for videos on the new camera from 3,840 x 1920 pixels at 30 frames per second to 4,096 x 2160 pixels at 24 frames per second, this difference can barely be noticed in practice.
Insta360 Pro vs. Insta360 OneX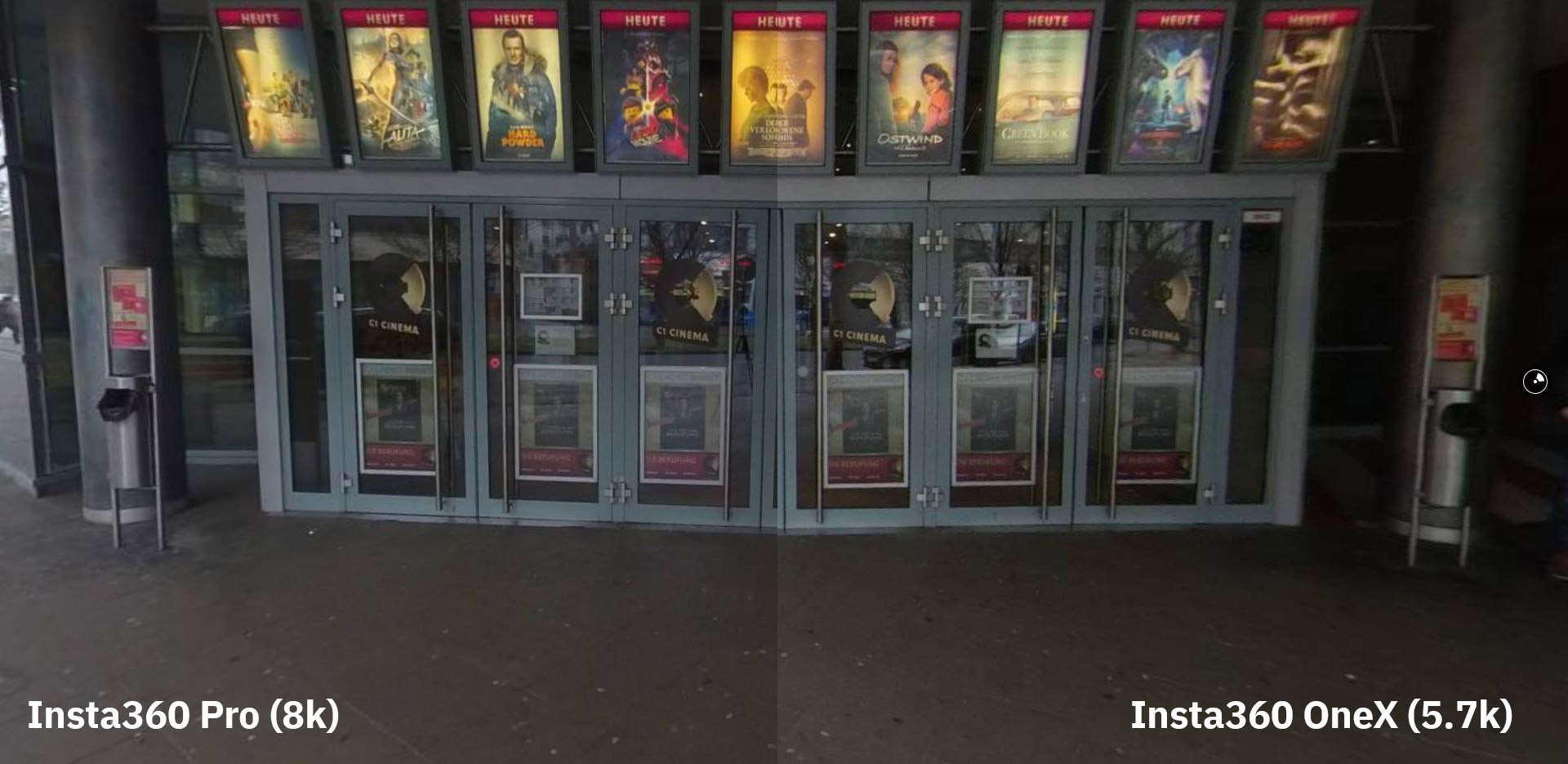 Surprisingly, there is not a great deal of difference between the Insta360 Pro and the One X.
If you compare the two images more closely, you will see that the details and writing on the Pro are a bit easier to read.
All in all, the Insta360 One X performs acceptably in this regard.
After all, we are speaking about a price difference of €3,500. This price difference also clearly accounts for the various features and functions in the Pro variant that the One X simply cannot offer.
The image quality speaks for itself!
Insta360 One X vs. Samsung Gear 360 (2016)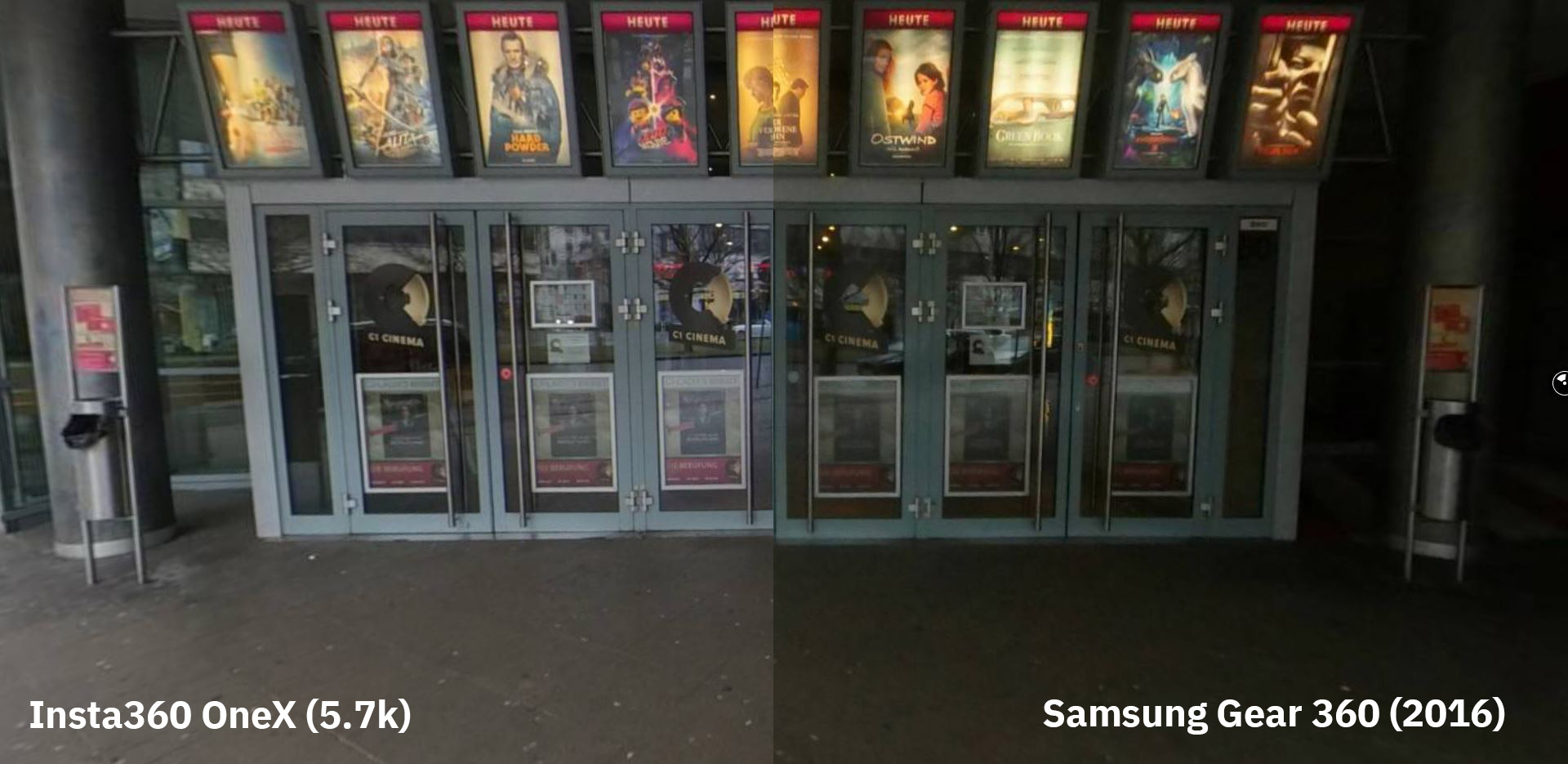 For comparison, here's the better Samsung (the one tested) in terms of picture quality compared to the Insta360 One X, which is also still within the "average consumer budget".
Here I would like to reemphasize that these pictures were taken within 5 minutes of each other.
There are clear differences both in the exposures and in the image quality. The Insta360 One X has a noticeably better image quality, but is also around €350 more expensive than its Samsung competitor.
Insta360 Pro vs Samsung Gear 360 (2017)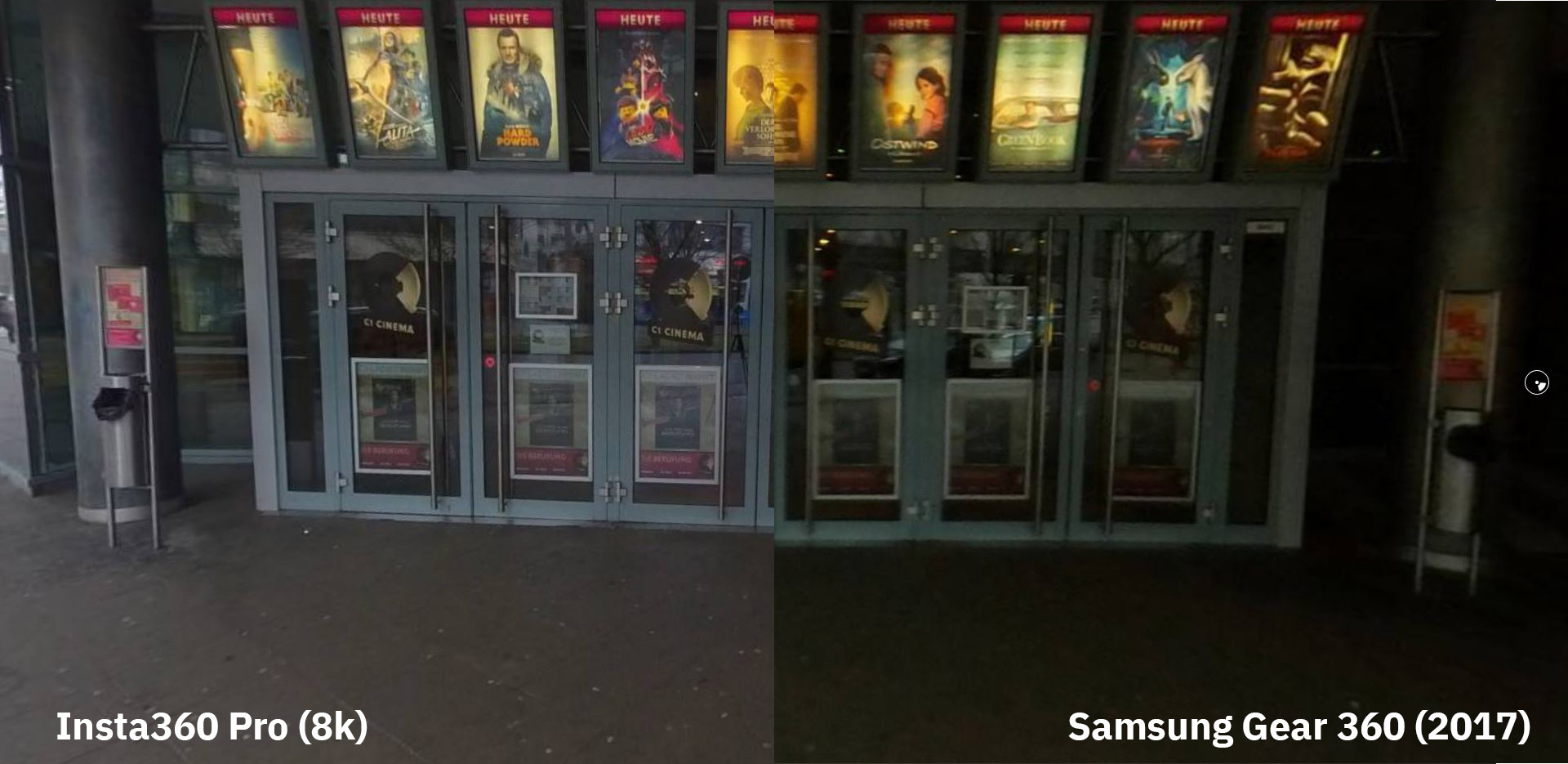 This is not meant to be a "who does better" comparison. Simply let the image have an effect on you.
It mirrors the strong quality difference between the Insta360 professional model and the Samsung normal consumer model.
Here, too, the pictures were taken at almost the same time.
We found these four comparisons exciting, which is why we created this direct comparison in Photoshop. If you want to delve a little deeper, you can download the original files linked above.
All 360° Comparison Images as WebVR Experience
We have also created a slim WebVR experience for you with our mobfish VR STUDIO. Here you can see all pictures and watch all videos in Virtual Reality.
On the screen, you can easily navigate through the scenes using the mouse. Simply drag the picture back and forth with your mouse cursor to look around. If you look at the floor you will always find a link to take you back or to the homepage.
If you would like to view this on your VR device, you can usethis link to the WebVR app to open it in the Oculus Go browser, for example.
Do you actually need a VR device for 360° media?
The answer is quite simple:
No!
It goes without saying that is it advantageous to look at the media on a real VR device such as Oculus Go or the new Quest. When a user looks at the experience in Virtual Reality, they feel much more immersed in it.
However, it's also possible to consume media using other devices. A good example of this is the WebVR experience described in the previous section.
This can easily be viewed on a desktop computer, tablet or smartphone. Navigation differs a little from device to device. However, it is usually very intuitive and doesn't take long to get used to it.
The alternative method of consuming such media outside virtual reality is called Magic Window.
For example, depending on the rotation of the smartphone, only a small part of the actual 360° environment will be shown. For the user, it seems as if they can look through a magic window into the VR scene.
Benefits of 360° Images and Videos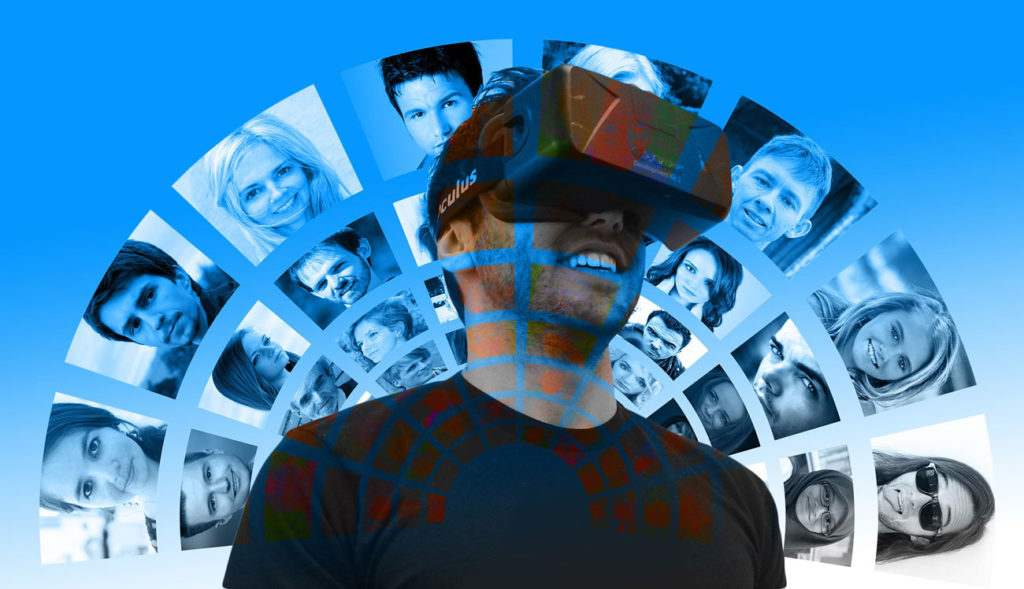 With 360-degree images or videos, you don't just capture a single frame, as is the case with smartphones or normal cameras.
You record real moments. Moments that actually happened on the same day and at the same time.
Such media allow users to have a much higher attention span than traditional photos or videos. Simply because the immersion is much higher. You can immerse yourself in the moment by looking around and experiencing it!
The production costs of such media are, as you can see from the camera prices mentioned above, budget-friendly and by no means more expensive than a conventional SLR camera.
Our Conclusion
We have not made comparisons of all possible 360-degree cameras in this article. However, we have been able to show how much the qualities of cameras differ.
This is the case even with cameras in almost the same price category and from the same manufacturer.
We strongly recommend that you ask yourself a few questions before purchasing a 360° camera and also try out a few models. Here are some example questions you could ask:
What quality should my media really have?
What is my budget?
Am I more interested in videos or photos?
Is it suitable for outdoor use?
Virtual Reality is our daily bread – we have already tested several cameras and worked with various solutions.
We can say with a clear conscience that though Insta360 One X comes close to the price limit for the average consumer, it definitely delivers what it promises. Video, sound and image quality are super and handling is extremely easy.
So if you want to surprise your friends or colleagues with a modern kind of media, this model is certainly a good choice!
Your opinion is important to us!
Leave us a comment. Did you find this article helpful? Would you like us to test another model in the same way here?